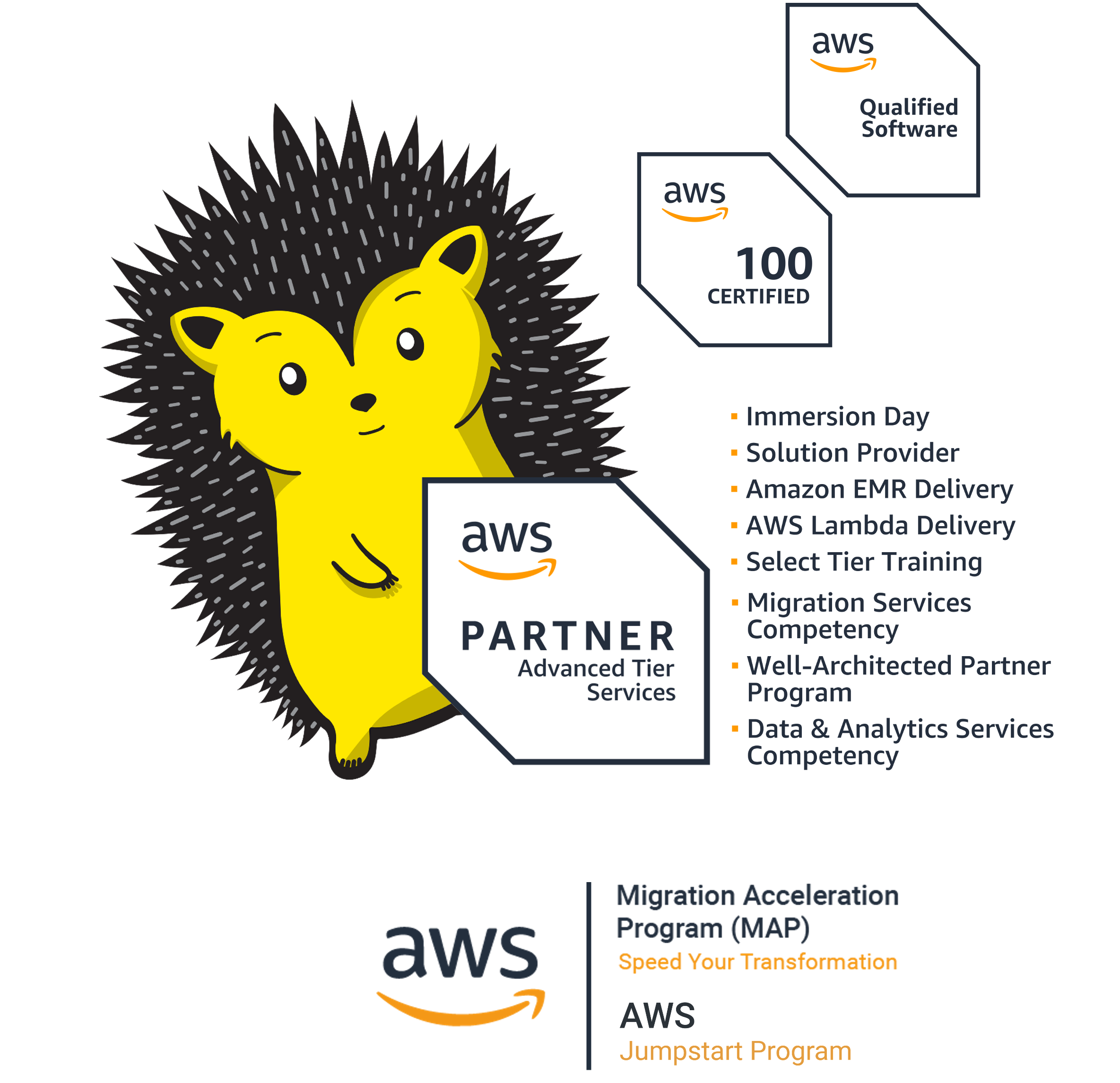 Since 2017, AWS has been a strategic partner for XalDigital. In 2021, AWS recognized us as Rising Star Partner 2021!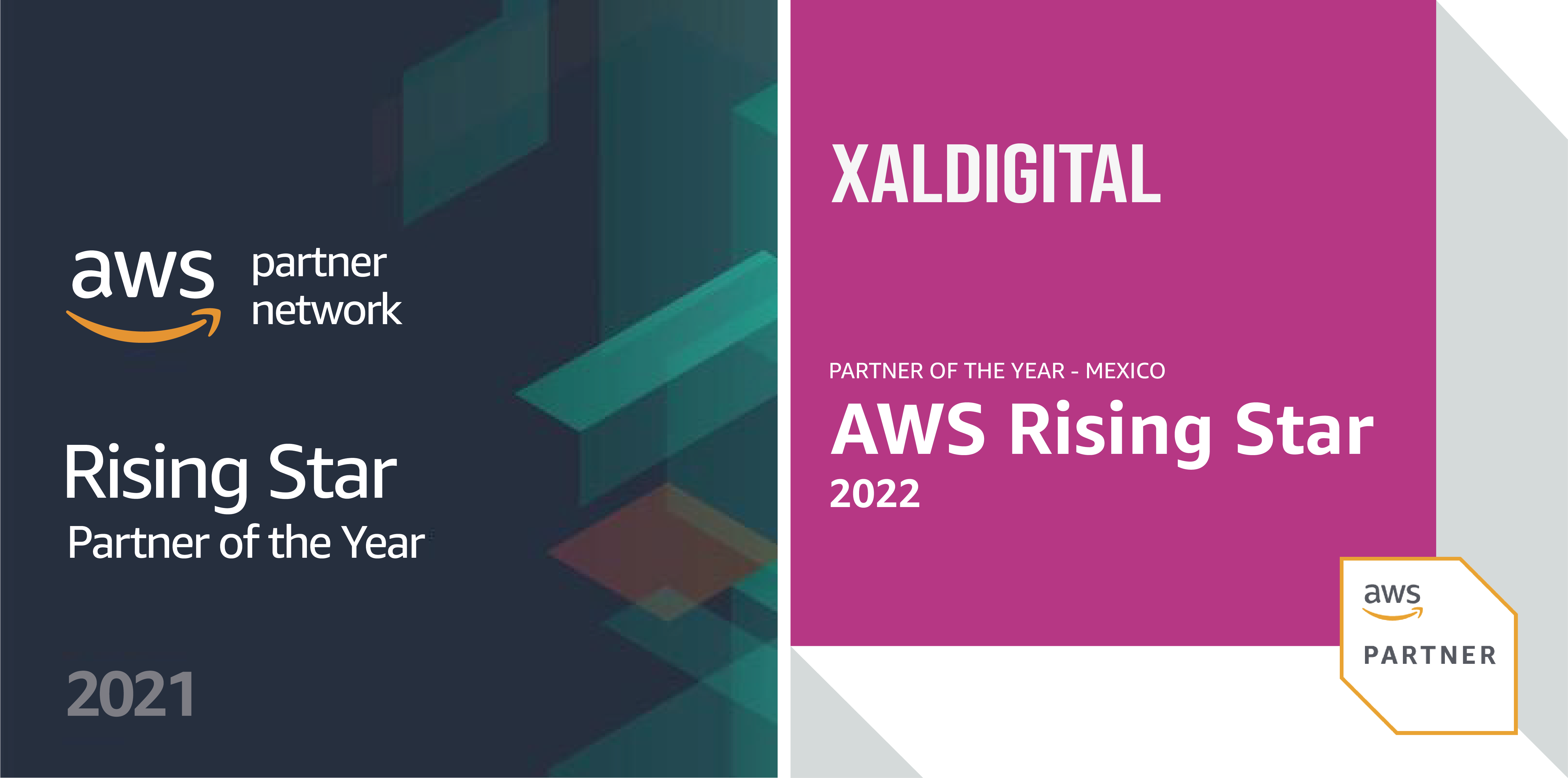 The partner who has made exceptional progress in APN during the year, who has managed to increase their skills and certifications, and who offers innovative solutions of the highest quality to our customers is recognized.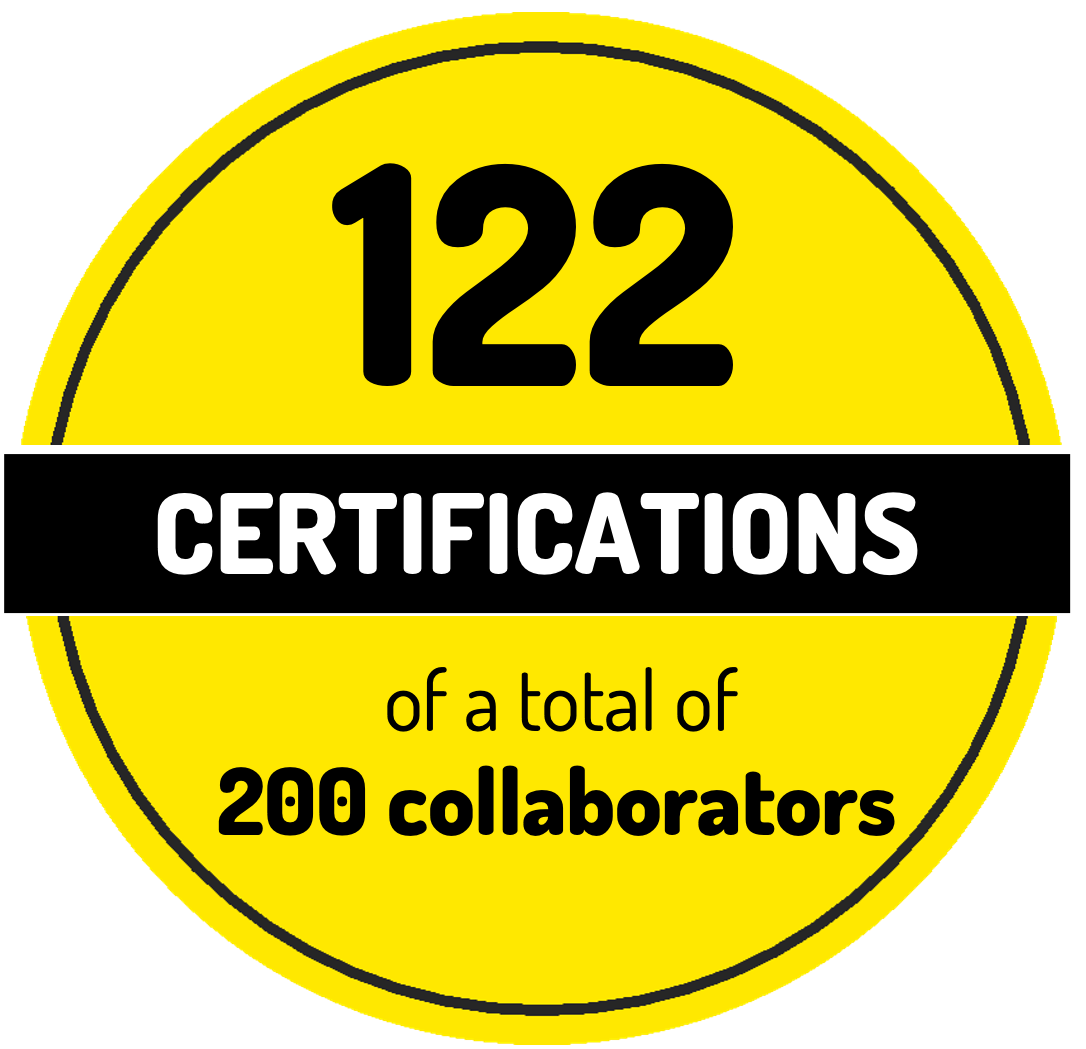 COMPETENCY
The AWS Competency Program validates and promotes AWS Partners with demonstrated AWS technical expertise and proven customer success.
Data & analytics
COMPETENCY
In XalDigital we are POWERING DATA and have demonstrated success helping customers evaluate and use the tools, techniques, and technologies of working with data productively, at any scale.
XalDigital helps customers optimize their processes through integrated solutions. We help customers organize, structure and summarize their data through clear reports to enable them to uncover insightful results that provide value to our customers.
Some Use Cases:
We cover your Data Journey:
Data Migration
We are ready to move you to the AWS cloud, from on-premise data sources or wherever you are.
Data Engineering
We can help you democratize data by sharing it in the appropriate format and channels, according to each profile and level of knowledge. building mature data workflows.
Data Science & Machine Learning

We assist you by empowering your data to uncover actionable and valuable insights.

Data Operations

We are with you through all the process. We support your data operations and maintain your data processes.

Flexibility
Through innovative consulting services, we empower analysts to deliver data blending to help ensure returns on analytics investments.

Pay as you Go
XalDigital seeks to offer "packaged" solutions in "Pay as you Go" service mode.
This has allowed them to create long-term relationships and be recognized as a customer-centric corporation.

Consider us when you need to:

Provide a set of tightly integrated tools designed to work together to solve data analytics challenges within a standardized framework.
Provide highly-scalable, databases that organize data into a structure that is not a traditional RDBMS.
Move and consolidate data from disparate sources, transform it, and prepare it for analytics.
Turn raw data into actionable business information using online analytic processing technologies, such as reporting, dashboarding, and data visualization.
Discover, categorize, and control your data.
SERVICE DELIVERY PROGRAMS
(SDP)
The AWS Service Delivery Program is designed to validate AWS Partners that have deep technical knowledge, experience, and proven success in delivering specific AWS services to customers.
EMR SDP
Data Analytics Solutions, a reliable, scalable and flexible solution for big data processes with Amazon EMR.
Simplifies running big data frameworks, such as Apache Hadoop and Apache Spark
XalDigital helps customers optimize ETL and Big Data processes using the Amazon EMR service as one of the key services for the processing layer, creating fast and reliable data flows, generating analytic reports that help to make decisions and provides value to our customers.
Big Data Frameworks
We use the best tool for each work, Amazon EMR provides frameworks like Spark, Hive, Presto, Sqoop, Pig, etc.
Experience with Big Data Architectures
We use this service regularly with our clients when they need implementations of big data architectures, such as lambda or kappa architectures.
Flexibility
We choose Amazon EMR because it allows us to choose between several types of instances (compute nodes), depending on the type of work to be done, since there are instances that were created to optimize processes that use a large amount of memory, other optimized instances for use CPU, graphics or even general use instances.
Pay as you Go
Usually a Hadoop cluster does not need to be turned on 24/4, but only the duration of the tasks you need to execute, once the tasks are finished, the cluster is turned off and, in this way, there is a significant cost savings for our customers.
Consider big data architectures when you need to:
Store and process data in volumes too large for a traditional database.
Transform unstructured data for analysis and reporting.
Capture, process, and analyze unbounded streams of data in real time, or with low latency.
QUICKSIGHT SDP
Data Driven decision making is essential throughout an organization and access to Business Intelligence to all level employees.
Our solutions enable fast exploratory data analysis for feature engineering, anomaly detection and predictive analytics.
XalDigital helps customers create and publish interactive BI dashboards that include Machine Learning-powered insights through Amazon QuickSight scalable, serverless, embeddable, machine learning-powered business intelligence (BI) service built for the cloud.
Business Intelligence Frameworks
QuickSight is serverless and can automatically scale to tens of thousands of users without any infrastructure to manage or capacity to plan for
Experience with Business Intelligence
We use this service regularly with our clients when they need to create and publish interactive dashboards that can be accessed from browsers or mobile devices generating powerful self-service analytics.
Flexibility
We choose Amazon Quicksight because dashboards can be accessed from any device, and seamlessly embedded into your applications, portals, and websites.
Pay as you Go
First BI service to offer pay-per-session pricing, where you only pay when your users access their dashboards or reports, making it cost-effective for large scale deployments.
Consider Business Intelligence services when you need to:
Ingest, analyze and visualize raw data in days rather than weeks
Solve dark data problems quickly and cost effectively
Access securely & easily, collaborate on insights and deliver tremendous value,
LAMBDA SDP
Leverage AWS Lambda to create serverless solutions with a fully
managed service and no administration needed.
XalDigital supports their customers to execute on demand or based on configured triggers from events their even driven architectures, making it easy for developers to build applications using their own code.
Lambda Capabilities
We use the best tool to attract any scale of traffic to proliferate your business and make more informed business decisions with your data to address the customer needs precisely.
Function as a Service
We use this service because you experience a FaaS platform where you just write code.
Flexibility
We choose Amazon Lambda because it enables you to harness the power of cloud and its benefits by running your codes on cloud environment without having to maintain servers and manage clusters.
Pay as you Go
You pay only for the compute time you consume. Moreover XalDigital seeks to offer "packaged" solutions in "Pay as you Go" service mode.
This has allowed them to create long-term relationships and be recognized as a customer-centric corporation.
Consider creating serverless solutions when you need to:
Back-end services.
Package and deploy functions.
Orchestrate multiple functions.
An integrated security model.