F1 Evolution
Over the last 30 years, the world has been modernizing at a very high speed. It has been evolving in all aspects, from the way we communicate, the way we work, the way we educate ourselves, and of course, in sports as well. The way we live and watch sports today has changed thanks to the modernization of technology. For example, the implementation of VAR in soccer, sensors to know if the ball crossed the goal line or not completely, etc. But without a doubt, the king sport in data, technology, and engineering is Formula 1.
Formula 1 cars evolve from race to race; F1 is a sport where not only drivers compete against each other; engineers, technicians, and now the cloud also comes into play, intending to produce the best possible car and also provide a better spectator experience. In 2020 F1 turned 70 years old, and there have been many significant changes throughout its history. The first F1 champion drove an Alfa Romeo 158 with a 1.5-liter engine that generated 400 horsepower, far from the 1,000 horsepower that today's F1 cars can have. Since that first championship in 1950, things have changed: the position of the engine, the aerodynamics of the cars, rules implemented by F1 for driver safety, the way they collected data, and much more.
"Each car has between 150 and 300 sensors that produce more than 1 million data points per second, which are analyzed and transmitted in real-time to the pits and factory to help decision-making in race strategy for the current and upcoming races."
After many tests and changes, in 2017, it came to have one of the fastest cars in history since it had characteristics that allowed it to go much faster in the turns. However, the amount of dirty air it generated made the car behind it lose a considerable percentage of aerodynamic grip, making overtaking difficult. Therefore, it diminished the spectacle and the cascade of emotions produced by wheel-to-wheel battles for position.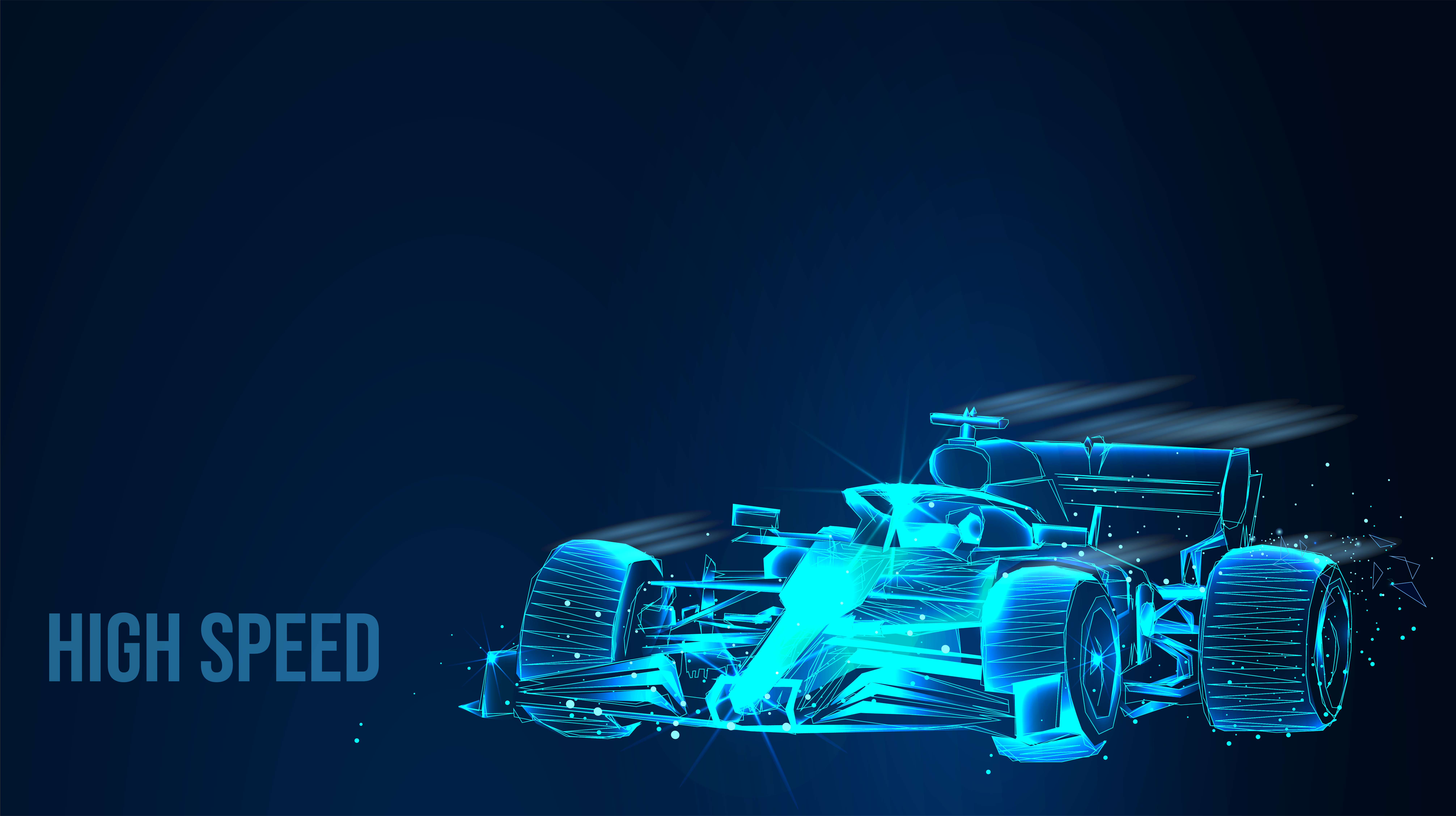 In 2018 F1 relied on Amazon Web Services (AWS) and began moving most of its on-premise infrastructure to the cloud. They also started using AWS services such as Machine Learning, and Data Analytics, among others.
The purpose of partnering with AWS can be summarized in 3 objectives:
1. Make sure you have the best possible race cars.
2. Make sure to have the best sporting action on the track.
3. Delivering the fans a spectacle with awesome racing content to generate an experience and a connection to the sport like never before.
To achieve these three goals, F1, with the help of AWS, moved its computational fluid dynamics to a high-performance computing platform. They used the Amazon Elastic Computing Cloud service to run simulations to analyze the air left by the cars and its impact on the cars behind them. Although they had made these simulations before, with their computational fluid dynamics, wind tunnels, and scale models of the cars. However, for F1 purposes and times, this process was too time-consuming and, therefore, not functional.
Thanks to this process, for the 2021 season, the F1 introduced a new technical regulation for the cars. But it came into place until 2022 due to the stoppage suffered by F1 because of the covid-19 pandemic. With this new regulation, the aim was to eliminate the dirty air produced by the car to achieve more wheel-to-wheel battles and increase competition and spectacle.
In what other ways are they using the cloud?
On the other hand, they are using Machine Learning services, training deep learning models with more than 60 years of historical F1 data; with this, they can obtain race performance statistics to make predictions and better decisions. F1 is also leveraging the benefits of the cloud to share some of this information with fans in real-time so they can dig deeper and understand more about why their teams make decisions. As a result, fans are getting a better experience.
In addition to F1's partnership with AWS, each racing team is partnered with different Cloud Computing providers to analyze their data to focus on race strategy and have their cars at best possible point. To have an idea of the amount of data collected by each team, only in the engine, there are between 40 and 50 sensors sending data from specific points. Analyzing the data collected (Big Data) can mean the difference between a win and a loss.
Conclusion
These cars can reach 200 km/h in around 5 seconds and reach speeds of approximately 340 km/h. Therefore, racing decisions also have to be made with great speed. And not only that, also troubleshooting and testing improvements have to be done in the shortest possible time due to the tight schedule they have. It's a team effort where everyone has to do their part to achieve the goal: WIN!
Sounds similar to a business, doesn't it? Well, in the world we live in, the market is increasingly competitive and changing at a very high speed, so we must constantly adapt and innovate to compete, succeed, and stay on top. Technology allows us certain advantages, but as in F1, we must have a good team, strategy, and the best possible tools.
At XalDigital, we focus on providing the best solutions for your business. Every business is different and requires different solutions and strategies, and we have the right team for each situation. Come to XalDigital; we will empower your data and succeed together.
Written by Manuel Rojano