Cloud computing offers a lot of incredible benefits for companies in all industries. Overall, about 69% of international data was stored using cloud computing technology, and about 94% of companies report improved security and more efficiency through cloud computing technology.
"The adoption of cloud computing in businesses is a service-centric computing model that allows them to share resources and reduce their costs."
What is cloud computing?
Cloud computing is the ability to process information at a remote location over the Internet. This means that the computer and the server are separate and can be connected remotely. In the cloud, the computing infrastructure can be shared, meaning each participant can access the information depending on user restrictions from different computers.
What is the impact of cloud computing on enterprises?
Cloud computing has been in the industry for over two decades and has continually provided a competitive advantage to everyone. When data is stored in the cloud, companies do not require spending resources on hardware and space. So, it allows them to maintain their financial reports and other business statistics without needing physical space and equipment, improving access to information and protecting it from any force major eventuality that could damage equipment.
The adoption of cloud computing for enterprises is a service-centric computing model that allows them to share resources and reduce costs. Most companies can take advantage of this model, as it reduces the investment in hardware and software equipment.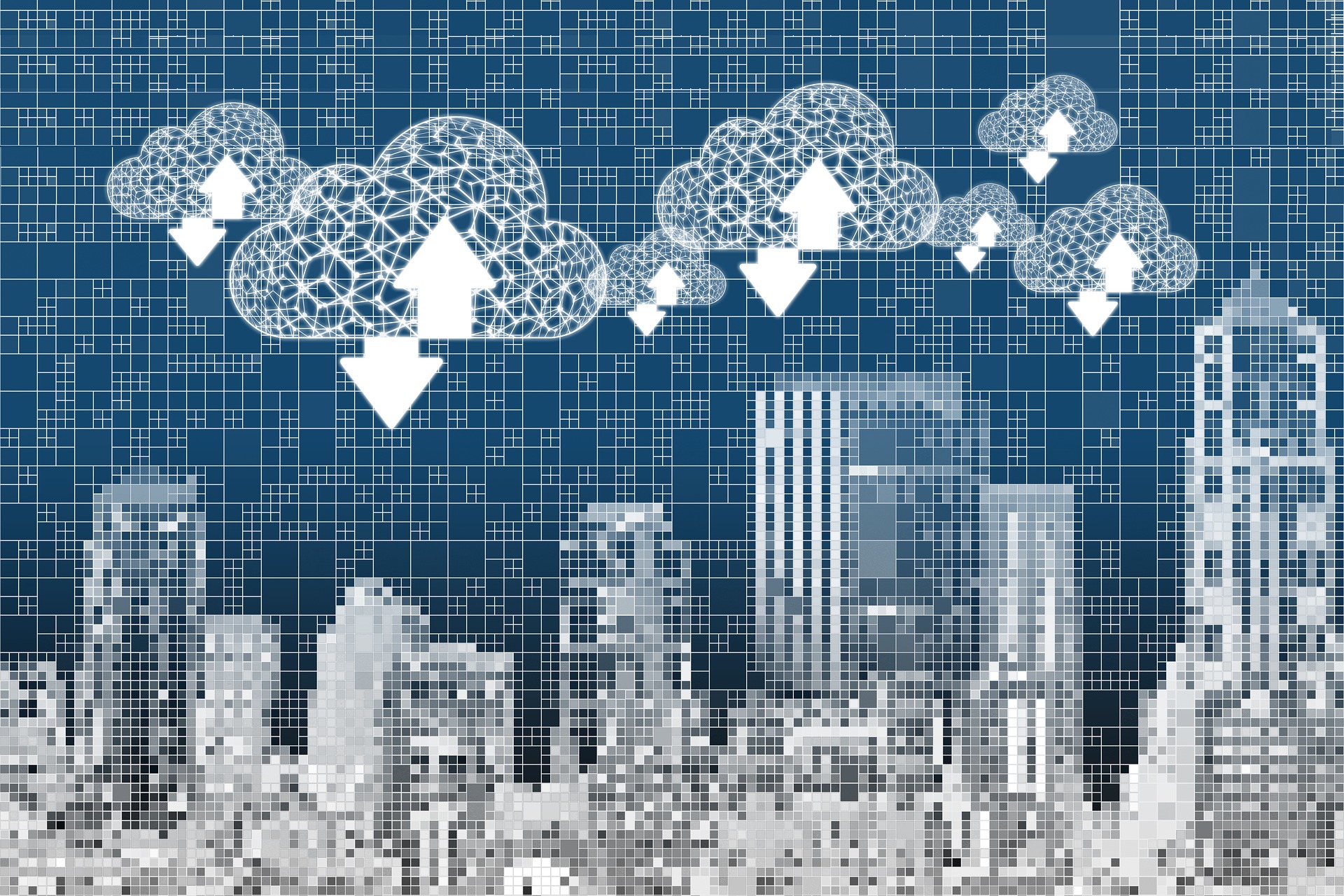 Cloud computing offers several benefits not found in other forms of computing.
5 benefits of cloud computing
Low initial investment costs
Cloud computing offers several benefits not found in other forms of computing. For example, companies can build the most appropriate equipment to meet their needs without investing large amounts of money. They can also change configurations and hardware quickly if necessary, allowing them to offer innovative and experimental services.
Enhanced collaboration options
Cloud computing is the future of teamwork. New versions of digital work tools such as word processors, spreadsheets, and specialized and professionalized programs are incorporating remote team collaboration options, allowing people to work remotely without needing a physical space to work on a project. With better remote work options, companies can increase the efficiency of work operations, improve quality control, and the ability to recover documents in case of unforeseen events.
Better flexibility and mobility options
Many data companies also invest in cloud computing techniques for greater flexibility and mobility. Storing information in the cloud allows companies to have faster and easier access to their data at any time and from any place, improving the analysis and understanding of their operations without needing a static computer.
Security against cyber-attacks
There are still security threats or other problems in the cloud if you do not work with caution. Still, it has excellent technological advantages such as automatic software updates, user and permissions management, and diversification of stored information. Many companies offer specific cloud computing services depending on data protection and storage needs.
Internal data theft is possible when using cloud computing. Intelligent cloud computing options provide accountability parameters before using shared data and, in some cases, also provide disaster recovery options. However, having data in the cloud is safe if good practices are followed, such as:
– Data encryption
– Traffic control with security groups, access lists, etc.
– Policies with minimum access
– User control through roles
More Efficient Operation
Another significant benefit of cloud computing is that it helps with data scalability. You can store much more data on your cloud servers than you hope to keep on your internal networks or hard drives. When you add this to the fact that cloud technology makes it easy to back up data, you have a substantial operational advantage for all companies.
At XalDigital we focus on implementing a system tailored to each company's needs. We design the most appropriate way to migrate to the cloud, helping to update and adapt your operations towards the way of working in the future.